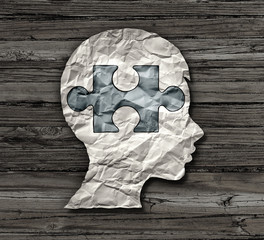 ADHD (Attention Deficit Hyperactivity Disorder) – A Neurodevelopmental disorder associated with patterns of inattention, hyperactivity and or impulsivity that interferes with person's development or daily functioning. Inattention refers to person's ability to sustain focus and hyperactivity to an excessive motor activity which may include fidgeting, excessive talking, and jumping, running in situations where and when it is not appropriate.
Population surveys suggest that ADHD occurs in most cultures in about 5% of children and about 2.5 of adults*
ADHD develops in childhood and parents notice excessive motor activity in children most often when the children are in elementary school. There are environmental, genetic and physiological factors related to ADHD. According to DSM-5 (Diagnostic and Statistical Manual of Mental Disorders), "very low birth weight (less than 1,500 grams) conveys a two-to-three-fold risk for ADHD, but most children with low birth weight do not develop ADHD. ADHD is elevated in the first degree biological relatives of individuals with ADHD… While Specific genes have been correlated with ADHD, they are neither necessary nor sufficient causal factors."
It is also very important to differentiate between ADHD and many other disorders since many symptoms can be attributed to a different disorder such as Oppositional defiant disorder, intermittent explosive disorder, anxiety disorders, depressive disorders, Disruptive mood dysregulation disorder etc.
At Mental Health Management our experts not only diagnose but also provide comprehensive individualized treatment. Treatment for ADHD is focused on helping the children/adults to improve their ability to focus, control excessive motor activity, and impulsive behavior. A part of the treatment plan is to educate parents on how to implement behavioral techniques at home.
Reference:
Diagnostic and Statistical Manual of Mental Disorders, 5th Edition